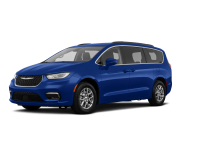 2023 Chrysler Pacifica
Price :
$753

/month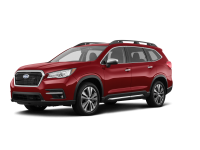 2023 Subaru Ascent
Price :
$614

/month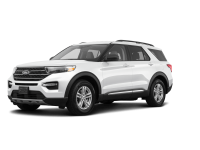 2023 Ford Explorer
Price :
$628

/month
Leasing a Car in Long Island
When you buy a car, you're stuck with it. You miss out on technology that's come on the scene since your purchase, you're always driving something old, and as soon as you drive your car from the dealer's lot, it depreciates in value in a big way. Then, when it's time to sell it, you're in the unenviable position of having to sell an old car that lacks all those gadgets people want.
But when you lease, you can always be driving a new model of car with all the great technology most people want. You'll have no worries about having to sell it; you simply "trade up." Yes, leasing is a smart way to go.
Car Leasing Long Island Beats the Competition
We blow our competitors out of the water when it comes to prices, convenience, and customer service. Unlike "old-school" car leasing agencies, we don't have a physical car lot; our inventory is all online. That might strike you as a negative, but it's nothing but good for you. Here's why.
First, it means you save a lot of money. Having a physical lot means overhead. And what we save, you save as well.
Second, it means amazing convenience. Instead of having to drive to get to a car lot, you just kick back in your favorite cozy spot in your own home, and browse through our beautiful cars to your heart's content. You can shop any time of day or night, any day of the week, and not have to endure a pushy salesman rushing you along. You can bookmark cars that you like as you go, and virtually "bring along" family and friends on your shopping excursion by emailing them the pages with information about the cars you're considering.
Even More Savings and Convenience. Oh, and Great Customer Service!
We save you money in another way, too. We work directly with just about every car manufacturer out there, avoiding unnecessary expenses, such as middlemen. And because we negotiate directly with the folks who make the cars, and because we don't have a physical car lot that limits the number of cars we can lease, we're able to offer you an incredible variety of vehicles to choose from. From Acura to Volvo, right down the alphabet, we have just about any car you could possibly want.
Though you'll do your shopping online, at your own ease, you're not on your own if you need any help. We strive to offer service from agents who are helpful, friendly, and knowledgeable. And they're just a phone call away, at 845-818-AUTO(2886). Our staff is there when you need them, and they will help you get the financing you need. Just as we work directly with car manufacturers, we also work directly with banks and other lenders, assuring that you get low interest rates, great terms, and monthly payments as low as we can possibly make them.
Then, when it's time for you to drive your beautiful new automobile, we drive it right to your home. Or to your office, or to your hotel, or anywhere else that'd be convenient for you. When your lease expires, we will come and pick it up as well. Leasing a car simply can't get any easier, more convenient, or easier on your budget.
Contact Us Today
If you have any questions for us, or if you're ready to lease today and start driving the car of your dreams, give us a call at 845-818-AUTO(2886) and let's talk! We'd love to help get you in a new car lease today!